Cycling Tours & Outdoor Experiences
Offbeat Adventure is a tour operator based in India that offers unique and immersive travel experiences for those seeking off-the-beaten-path adventures. Founded in 2019 by a team of travel experts, we are committed to providing our customers with unforgettable travel experiences that immerse them in the local culture and showcase the natural beauty of India. Whether you're a seasoned traveler or new to the world of adventure, Offbeat Adventure has something for everyone. Come explore India with us and discover the beauty of this incredible country.
Journey off the beaten path with us
Manali to Leh Himalayan Cycling Adventure Tour
Golden Triangle and Rajasthan e-Bike Tour
South India Hike Bike and Kayak Tour
The Exotic Kerala e-Bike Tour
South India Coast To Coast Cycling Tour
South India Western Ghats Cycling Tour
Discover the hidden gems of India
Choose your Favorite Activity
What Our Guest has to Say
Wir hatten das Vergnügen, 22 Tage auf unserer Kerala-Tour von Francis begleitet zu werden.Wir wurden ausgezeichnet von Francis betreut. Die Tour war gut organisiert, Francis half uns sprachlich beim Kontakt mit der Bevölkerung und produzierte herrliche Videos über unsere Tour. Ich kann Francis und sein Team von Offbeat Adventure nur empfehlen....
Here are some reasons to choose Offbeat Adventure
At Offbeat Adventure, we pride ourselves on providing unique and unforgettable experiences that you won't find with other travel companies. Our itineraries are carefully crafted to take you off the beaten path and show you the hidden gems of each destination.
Our tours are designed to minimize our impact on the environment and maximize the benefits for local communities. We work closely with local partners and support small businesses to ensure that your travel dollars are going towards positive and meaningful initiatives.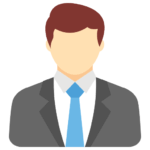 Our experienced and knowledgeable guides are passionate about travel and dedicated to providing exceptional service. They are locals with in-depth knowledge of the destinations we visit, and they are committed to making your trip enjoyable, safe, and informative.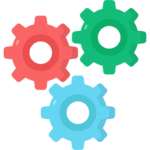 We provide high-quality bicycles and equipment to ensure that you have a safe and comfortable ride. Our bikes are well-maintained and regularly serviced to ensure that they are in top condition.
Excellent Customer Service
We are committed to providing excellent customer service throughout your trip. From the moment you inquire about a tour to the time you return home, we are here to answer any questions and ensure that your trip runs smoothly.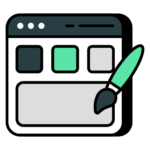 We understand that everyone has different travel preferences and needs. That's why we offer customized tours to ensure that your trip is tailored to your interests and schedule. Whether you're traveling solo, with a group, or as a family, we can create a tour that fits your needs.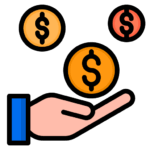 We believe that travel should be accessible and affordable. Our tours are competitively priced and provide excellent value for money. We aim to provide a high-quality experience without breaking the bank.
Your safety is our top priority. We take all necessary precautions to ensure that you have a safe and enjoyable trip. We provide safety briefings, helmets, and other safety equipment, and our guides are trained in first aid and emergency procedures.
Flexibility & Adaptability
We understand that travel plans can change, and unexpected situations can arise. We are flexible and adaptable to ensure that your trip can proceed smoothly, even in unforeseen circumstances.